End Of Tenancy Cleaning Harringay n4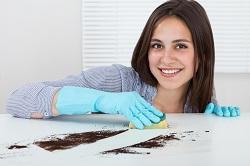 Our team covers the whole of Harringay area so wherever you are located, Harringay Cleaners have you covered.


What is End of Tenancy Cleaning?
End of tenancy cleaning is a specialised service that is provided to landlords, tenants, letting agents and property owners who require a deep clean before they vacate their property or when they are in process of renting out the property. This type of cleaning requires the cleaners to complete a set list of tasks and thoroughly deep clean each room in the house including the kitchen and bathrooms.


At Harringay Cleaners We Specialize in Comprehensive End Of Tenancy Cleaning Solutions for Home Owners, Property Managers and Landlords
Our end of tenancy cleaning services are guaranteed to meet the highest standards and get your property back to its proper condition. We will take our time to ensure an effective and thorough clean up is done. Our professionally trained staff members use only commercial grade equipment with materials from trusted suppliers so that your home is left shining like new. With our highly experienced team, we guarantee prompt and friendly service for all makes and models of properties.

Our end of tenancy cleaning solutions provide comprehensive coverage on all areas of the property including carpets, upholstery, bathrooms, kitchens, bedrooms and other common areas such as stairs, hallways and landings. We use industry-standard cleaning methods using advanced equipment and materials along with eco-friendly detergents to guarantee safety for all occupants.


Benefits of Hiring Professional End Of Tenancy Cleaners In Harringay N4


Apart from ensuring your rental property's cleanliness and providing great customer service, our professional end of tenancy cleaners in Harringay N4 provide many other benefits that make us stand apart from other service providers in the area:

1) Dedicated Cleaners: Our team consists of professional cleaners who can reach your premises quickly after being called upon. They use the latest tools and techniques for muking sure that each area is properly cleaned according to your requirements.

2) Quality Assurance: Our cleaners pay attention to every detail while performing their duties as per the required scope of work. If you're unhappy with any aspect of our services, we'll ensure it gets fixed immediately or it's free of charge!

3) Convenience: At Harringay Cleaners, we understand that time is precious which is why our end of tenancy cleaners in N4 make sure to arrive punctually at your doorstep ready to begin work right away!

4) Competitive Price Packages: We understand that price can be an issue when hiring any service provider which is why we offer competitive price packages that won't break your bank balance! Prices start at just £120 for a one-bedroom flat with just 8 hours notice in most cases. Contact us today for more details about pricing packages on

.

Choose The Best Service Provider For End Of Tenancy Cleaning In N4 Harringay Now!

At Harringay Cleaners, we take pride in delivering outstanding quality end-of-lease cleaning services that exceed customer expectations every single time! By hiring us for your tenancy cleaning needs, you can rest assured knowing that you're getting exceptional quality services at affordable prices - all without compromising on quality or convenience.

Our ultimate goal is to provide 100% customer satisfaction with every job we do so if there's anything else we can do to help, please don't hesitate to contact us anytime on

. We look forward to hearing from you soon!